Services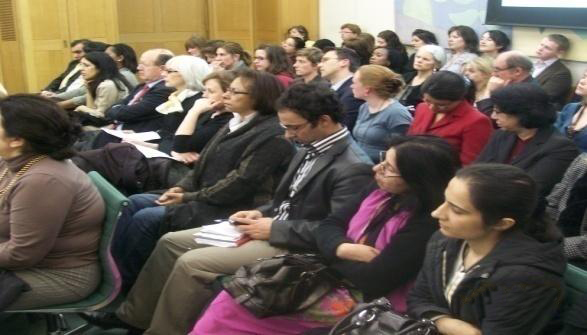 Through the year we provide the following services and referring:
1. Free Legal Surgery at office and over the phone in areas of law covered :
Provision of Financial and Housing
Immigration
Civil Litigation
Landlord & Tenant
Family Employment
Business Affairs Services
Commercial Litigation
Tax Administrative
Public Law workshops
2. Capacity building and Human Rights.
3. Providing general information, advice and support to members of different communities in areas of education, health, employment, welfare benefits and housing.
4. One-to-one help and support for new organisation to manage, develop and sustain their organisation or need to establish a new organisation.
5. Raise awareness about the Code of Conduct through training and workshops governance accountability, communication, advocacy, best practices, and monitoring of the compliance.
6. Training (directly or indirectly) to build the capacity of members to tackle weaknesses identified during the Eagle Eyes Association monitoring.
7. Organising sporting activities such as football, Volley ball, Wrestling, Taekwondo, Chess, Kungfu and Boxing.
8. Helping members in court on criminal, racial harassment and immigration cases, co-operating with solicitors, barristers on behalf of our clients.
9. Co-operating with governmental, non-governmental and voluntary organisations to provide services to our clients.
10. Offering interpreting and translation services.
11. Running Afghan literature and poetry classes.
12. Organising community events, IT training, and mother tongue classes.
13. Organising national and International conferences.
Also EEA is providing support to refugee doctors residing in London to successfully return to practice.

We offer a range of specialist services to help refugee doctors to:

• Refresh medical knowledge and skills before taking PLAB Part 1 and Part 2 exams
• Improve their language and communication skills
• Prepare for working in the NHS and providing patient centered care
• Familiarise themselves with UK medical procedures and systems through clinical attachments
• Understand recruitment processes in the UK and develop the necessary skills
• Find employment through the CAPS (Clinical Apprenticeship Scheme) or other routes
• Develop and maintain a strong peer-to-peer network to share experience and provide emotional, social or practical help to each other
• Access financial support

We are working in partnership with RAGU (London Metropolitan University), Glowing Results, London Deanery, Whipps Cross Hospital, Newham Hospital, Whittington Hospital and many more. To find out more about our services, get in touch with us.