EEA Services In Afghanistan
In the past few years we have organised many conferences in the UK Parliament.  Investment opportunities in Afghanistan were one of the subjects which had been discussed in one of the conferences. We invited member s of parliament, foreign diplomats, foreign investors, businessmen, ministry of commerce and industry to invest in Afghan agriculture, electricity, mine and product like dry fruits, carpets, marbel, saffaron. In the meantime investors to meet Afghan businessmen to support their business plans and share their ideas regarding global marketing.    
We have shared the following projects idea with the UK government, international communities and Headquarter of  theUN through conferences to support the Afghan government and the international communities.
Afghan National Diplomacy (AND) 
Sustainable Peace for All (SPA) 
Afghan School of Thoughts (AST) 
Afghan Government Watchdog (AGW) 
UK International Trial Court for War Criminals (UKITCWC ) 
Peace and Diplomacy Conference (PDC) 
Grand National Front (GNF) 
Establishment of Regional community legal firm (RCLF) 
Training for Provincial councils & Afghan MPs (TPCA) 
Capacity Building (CB) 
Pakistan
Sustainable Peace for All

Almost 19 years ago on the 7th October 2001 the international military coalition was formed to remove the Taliban regime from power. This goal has been achieved but the goal of state building and achieving peace and prosperity has proved to be elusive. It is an urgent need to change for better the actual situation in Afghanistan. To realise this goal an exchange of ideas is required. Our aim of organising this gathering is to learn more and to find ways of achieving peace on national, regional and international level. In our world village it is the obligation of every member to look after a member whose home is on fire. Like every other nation of our planet Afghans have the right to live in peace, dignity and freedom.

Our objective is to improve governance in and to restore peace and reconciliation to Afghanistan by providing lobbying, conferences, symposium. We would also like for the Government to listen to UK public opinion on a wide range of issues affecting Afghanistan. Our efforts are in favour of peace and progress through establishing a gathering centre for all political parties, associations and individual desiring to participate in the endeavours centred on bringing peace to Afghanistan to reduce regional and internal tension.

The objective of the conferences is to establish a healthy and peaceful atmosphere among warring factions and parties in Afghanistan, and to seek a practical way of getting out of the current conflict taking into consideration the existing conditions and circumstances in Afghanistan, the region, and beyond.  
Supporting Schools in Afghanistan: 
EEA made donation on to Padshah Sahib Paymanar Boys School which is one of the poorest schools in Kabul. Hundreds of children and their teachers received support from Eagle Eyes Association. The donation included school bags, pens, pencils, note books and fans for the school.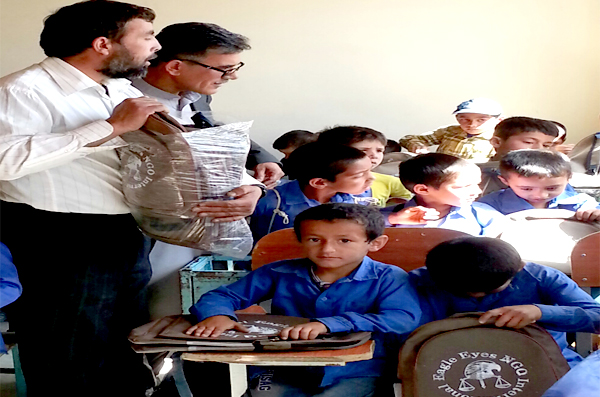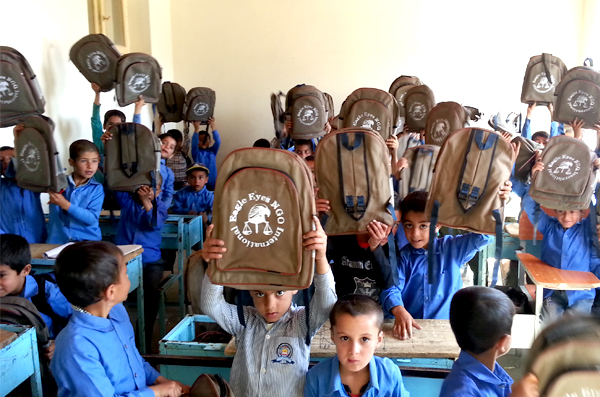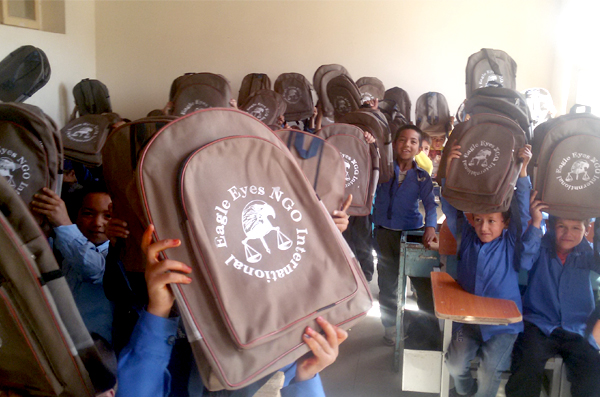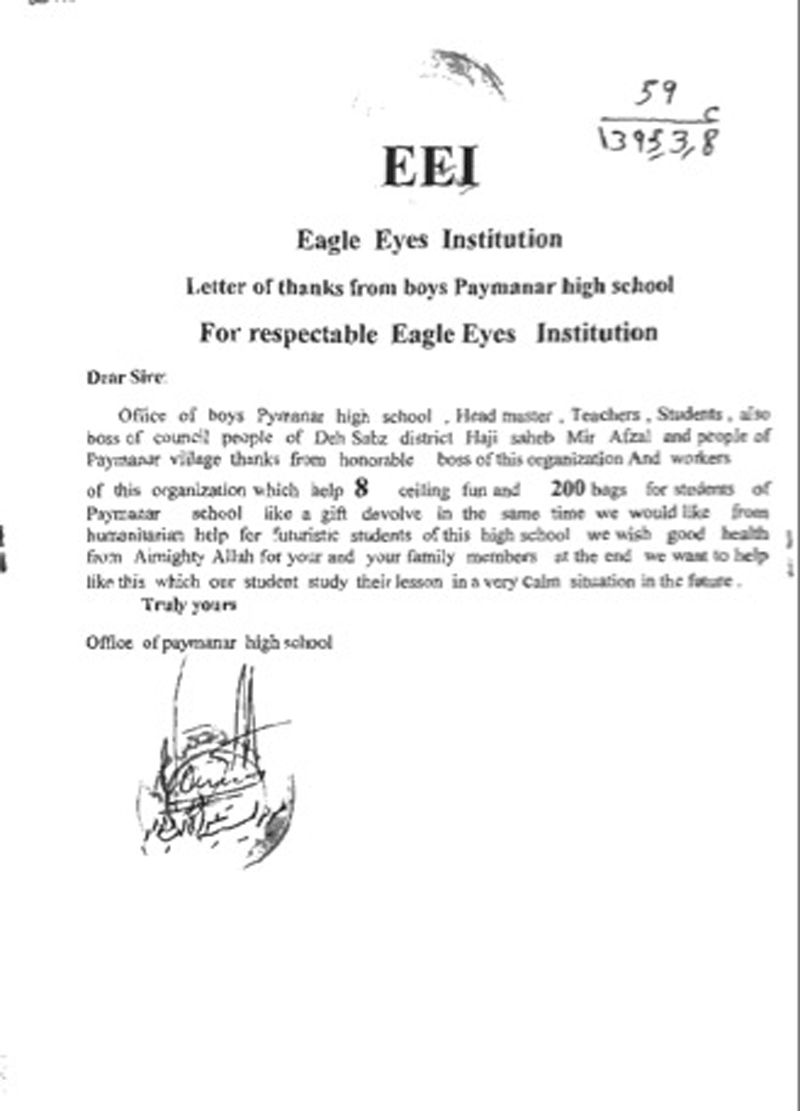 EEA OTHER PAGES
Social Inclusion Activity
Chairman Report
EEA Services In Afghanistan
In other countries
EEA Schools
EEA TOP PAGES

Home Page
About Us
Services
EEA Aims
Conference
United Nations
Sport
Work With Government
Cntact Us