About Us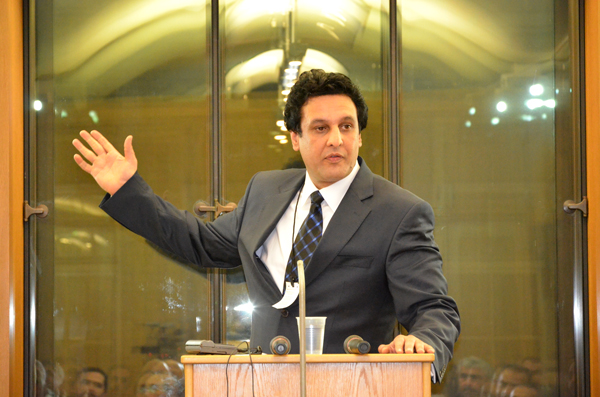 Eagle Eyes Association provides support to Afghans, Asians, Middle Eastern, Europeans
and Africans residing in the UK.
When I was a 14 years old pupil in the Balkh province, Afghanistan I established a social club called Eagle and then continued my activities in Kabul University while studying. I used to organise many different programmes like (sports, art, poetry and handwriting) for young people and adults. During that period I was convinced that I should help those who were in need.
In 1989 I went to former Soviet Union to continue higher education. As there was war in Afghanistan after graduation from university in Moscow I came to the UK in 1996 and was granted Refugee Status. Shortly after coming to the UK, I realised (after evolution and monitoring) that Afghan community living in the United Kingdom needed an organisation to help them in solving problems related to their life in exile.
As a result of mental and health problems that a significant number of these people have developed because of torture, persecution, war, and loss of families and friends, they find it very difficult to settle harmoniously in the UK. The overall focus of my work has been to increase access to main stream services that may improve the well-being of the Afghans and other different communities and facilitate their integration into British society. I integrate and facilitate clients in society through advice, information, counselling, outreach work, sports activities (national leagues and tournaments) and providing volunteering opportunities etc.
I did professional training programmes at college and university in law, social science, financial controls, management and development and couching. I was fully equipped to set up an organisation called Eagle Eyes Association on 14 April 1997 in London aiming at assisting vulnerable people from different backgrounds.
Eagle Eyes Association:
Eagle Eyes Association started its services on 14 April 1997 in London and in 2000 became a registered charity (No1087007 in the UK).
Eagle Eyes was registered as Association with the UN in September 2000 and in the year 2005 became a Community Legal Service in providing General Help. Following that in 2010 Eagle Eyes Association got the Community Legal Service status in Case Work in courts as well.
At the same year the organisation was recognised as a key origination by Department for Communities and local Government in the UK.
On 27 July 2012 Eagle Eyes Association International got Special Consultative Status from Council for Social and Economic Developments Headquarters of the UN.
EEA believes that helping people from different nations, races and religions represents its raison d'être. Eagle Eyes Association provides support to Afghans, Asians, Middle Eastern, Europeans and Africans residing in the UK. The advancement of education, economic, social development and human rights. The public benefit by providing and assisting in the provision of facilities for recreation and other leisure-time occupation of people who have need of such facilities by reason of their age, infirmity or social and economic circumstances in the interests of social welfare and with the object of improving their of life condition.
I started the organisation from scratch, improved its structures and ways of working, advanced it through linking it to other organisations in the UK and elsewhere, and established and registered EEA representations in 13 countries as Afghan Council.
Branch offices
Afghanistan
UK
USA
Canada
Germany
Holland
Sweden
Russia
Kazakhstan
Uzbekistan
Turkmenistan
Tajikistan
Pakistan
The following are achievements at national and international levels
These are the projects that I implemented and proposed to help international community get benefit from them. I have shared these all activities with the United Nations since the year 2000, Prime minister of the UK, the UK parliament, UK foreign minister since 2002, EU parliament and Afghan Government until 2013, U.S Department of State 28, 12, 2013.
Afghan National Diplomacy (AND)
Peace and Solidarity (PS)
Afghan Government Watchdog (AGW)
UK International Trial Court for War Criminals (UKITCWC )
Peace and Diplomacy Conference (PDC)
Grand National Front (GNF)
Afghan School of Thoughts (AST)
Establishment of Regional community legal firm (RCLF)
Training for Provincial councils & Afghan MPs
EEA OTHER PAGES
Social Inclusion Activity
Chairman Report
EEA Services In Afghanistan
In other countries
EEA Schools
EEA TOP PAGES

Home Page
About Us
Services
EEA Aims
Conference
United Nations
Sport
Work With Government
Cntact Us